Join us Sunday morning at 11:00!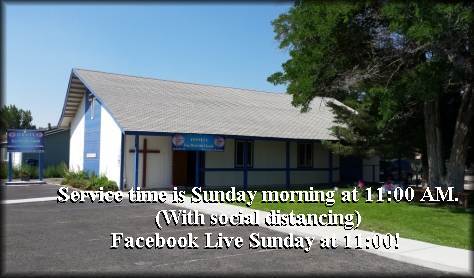 Welcome to the Fernley Free Methodist Church web page.
In the Fernley, Nevada area? Looking for a church to visit?
Service time is Sunday morning at 11:00 AM.
Located just south of the Wigwam restaurant.
Our mission is to love God, love people and make disciples. To promote Christ and his teachings as Eternal truth, which is to be experienced in day to day living. To be available to do good, to friends, neighbors and strangers in the community.

Light & Life
is the official magazine of the Free Methodist Church .

The Free Methodist Church began in 1860 with the simple idea that church should be free and open to everyone....more
Watch "Free" Video
People with a Rich Heritage
Free Methodists trace their heritage back to original Methodism as led by its founder, John Wesley...more
John Wesley quote ..