Sunday morning at 11:00 AM.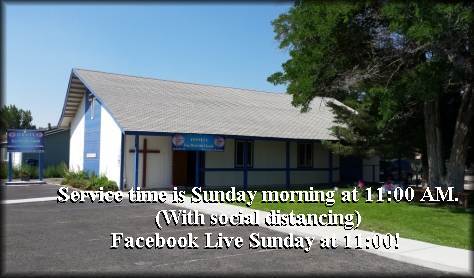 Welcome to the Fernley Free Methodist Church web page.
In the Fernley, Nevada area? Looking for a church to visit?
Service time is Sunday morning at 11:00 AM.
Located just south of the Wigwam restaurant.
Love God, Love People, Make Disciples.

Light & Life
is the official magazine of the Free Methodist Church .

The Free Methodist Church began in 1860 with the simple idea that church should be free and open to everyone....more
Watch "Free" Video
People with a Rich Heritage
Free Methodists trace their heritage back to original Methodism as led by its founder, John Wesley...more
John Wesley quote ..